I love using my pressure cooker in the fall and winter. It's seriously taken the place of my slow cooker. This Healthy White Chicken Chili takes only 7 minutes to cook and taste like it's been simmering all day. You may be familiar with my Homemade Chicken Noodle recipe that also only takes 7 minutes. This is just crazy, isn't it?! If you haven't invested in a pressure cooker, don't wait any longer. This is the pressure cooker I have. It also acts as a slow cooker too.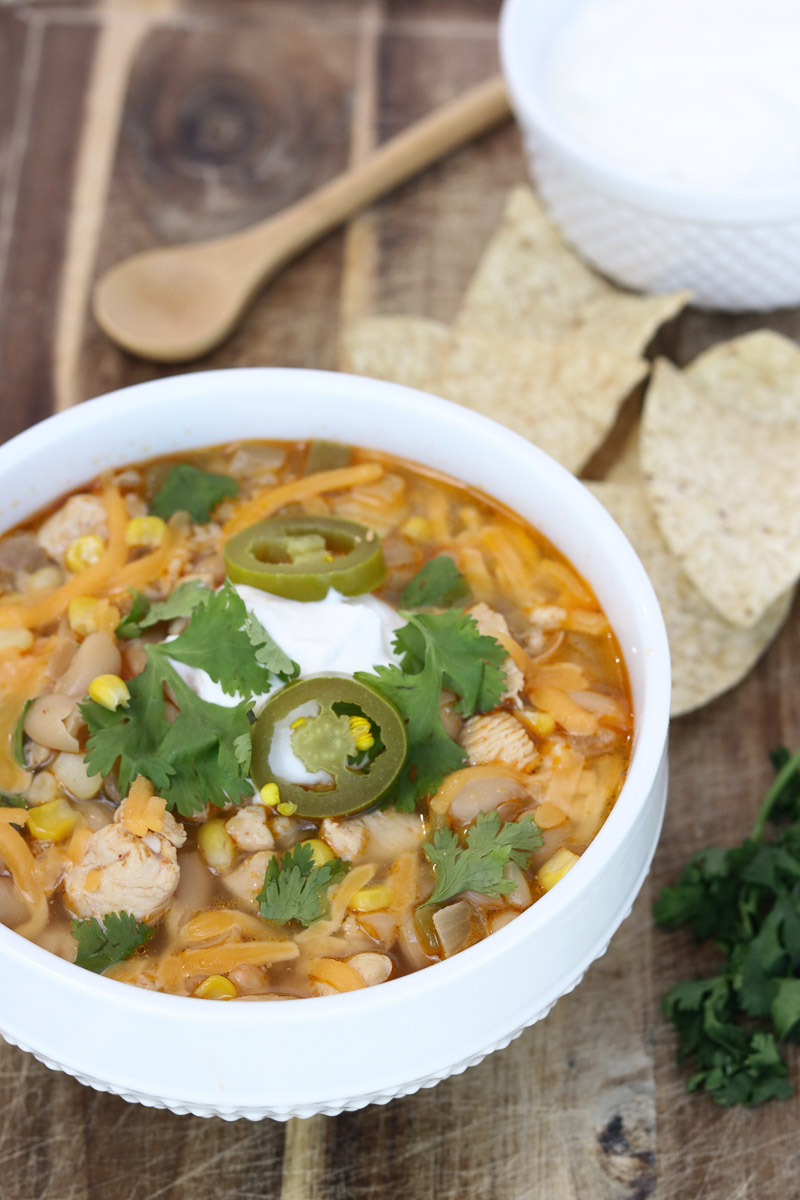 This Chicken Chili recipe is not only easy to make it's healthy. Instead of using sour cream, I used non-fat Greek yogurt. It's a great alternative to sour cream. I also used organic cannellini beans, corn, and chicken broth. I also used all natural chicken breast.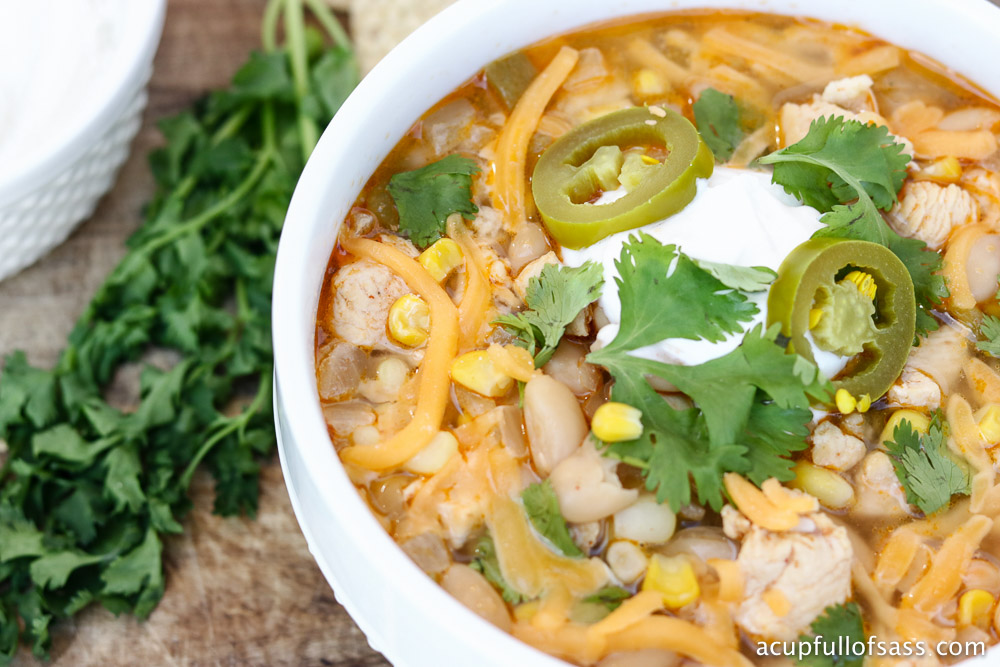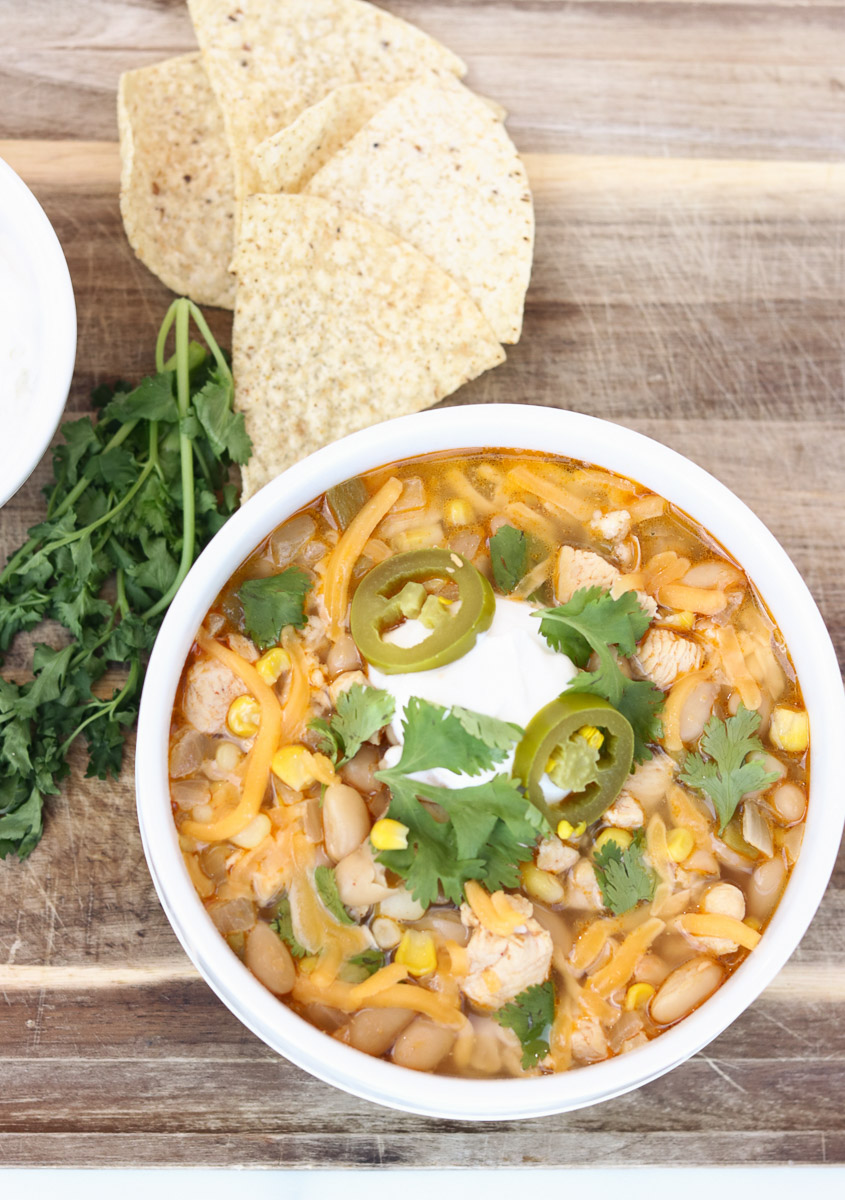 Once the timer goes off, turn pressure cooker off and allow it to naturally release the steam.  This can take 10-12 minutes depending on your pressure cooker. Once you can open the lid, add the Greek yogurt and stir well. This really adds creaminess to the chili. Serve in a bowl and top with your favorite toppings.