Host a Holiday party for your girlfriends, friends or some of your family members. Hosting and entertaining are one my most favorite things to do. I am going to show you how I host a holiday party and how to make Cranberry Mimosas.
Every time I entertain, I like to create a Mimosa Bar. Why do you ask? Well, I am a champagne girl and I love how festive and inviting Mimosa Bars are. They work for any occasion. Plus I have a signature drink called  Sunset Mimosa that I am known for. I serve it at all of my parties. You can see the recipe here.
For the Cranberry Mimosas:
Start by coating the rim of the flute glasses with white Karo syrup.
Add a couple pieces of fresh fruit to the bottom of your flute glass.
Next, Pour Champagne into flute 2/3 full.
Top off with cranberry juice.
Use a toothpick and add fresh cranberries and sprigs of Rosemary.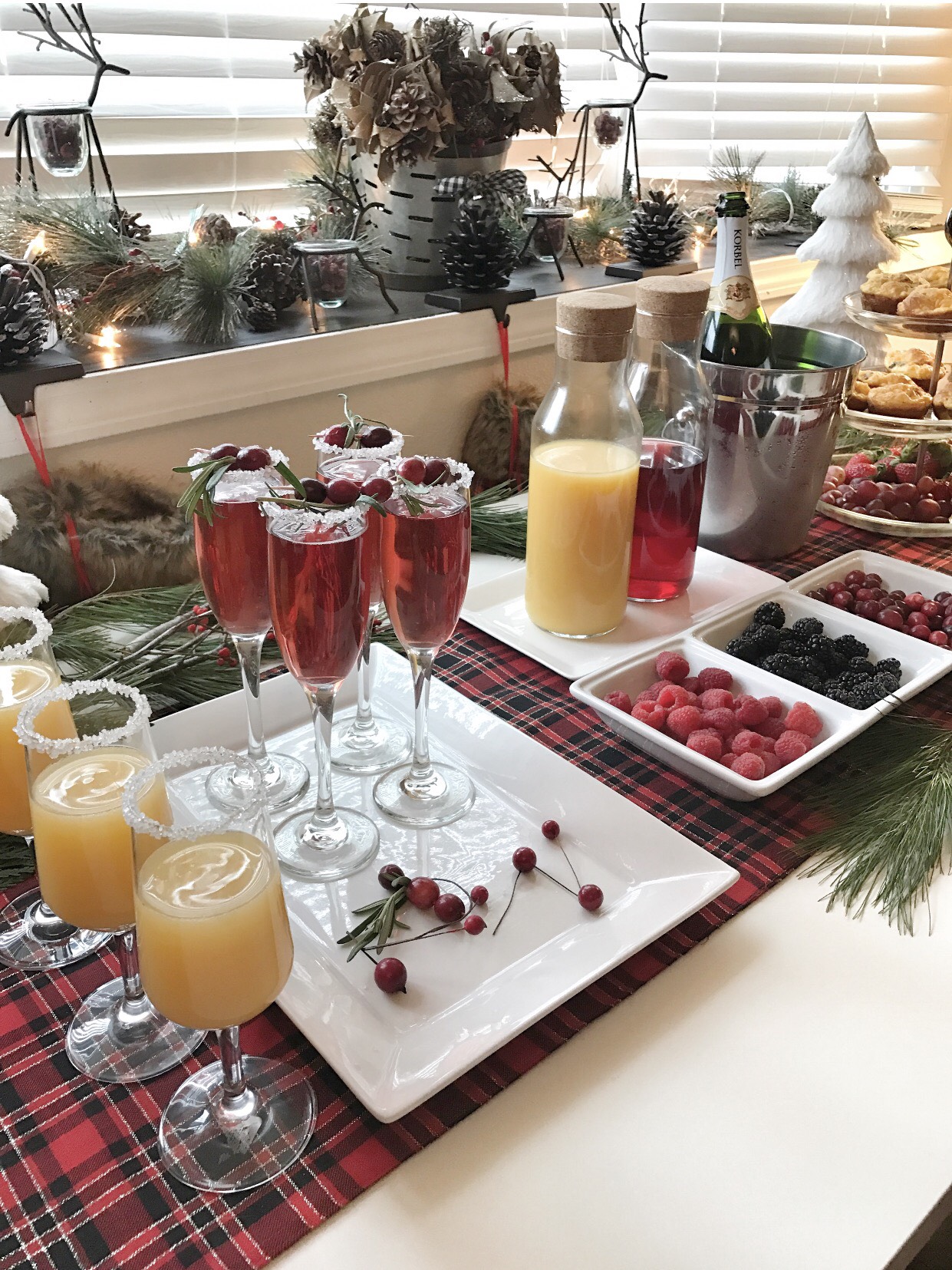 Using Glass Carafe for the juice makes it easy for your guests to serve themselves. Also, having a tiered tray with fruit and snacks means your guest can grab a snack at their own leisure.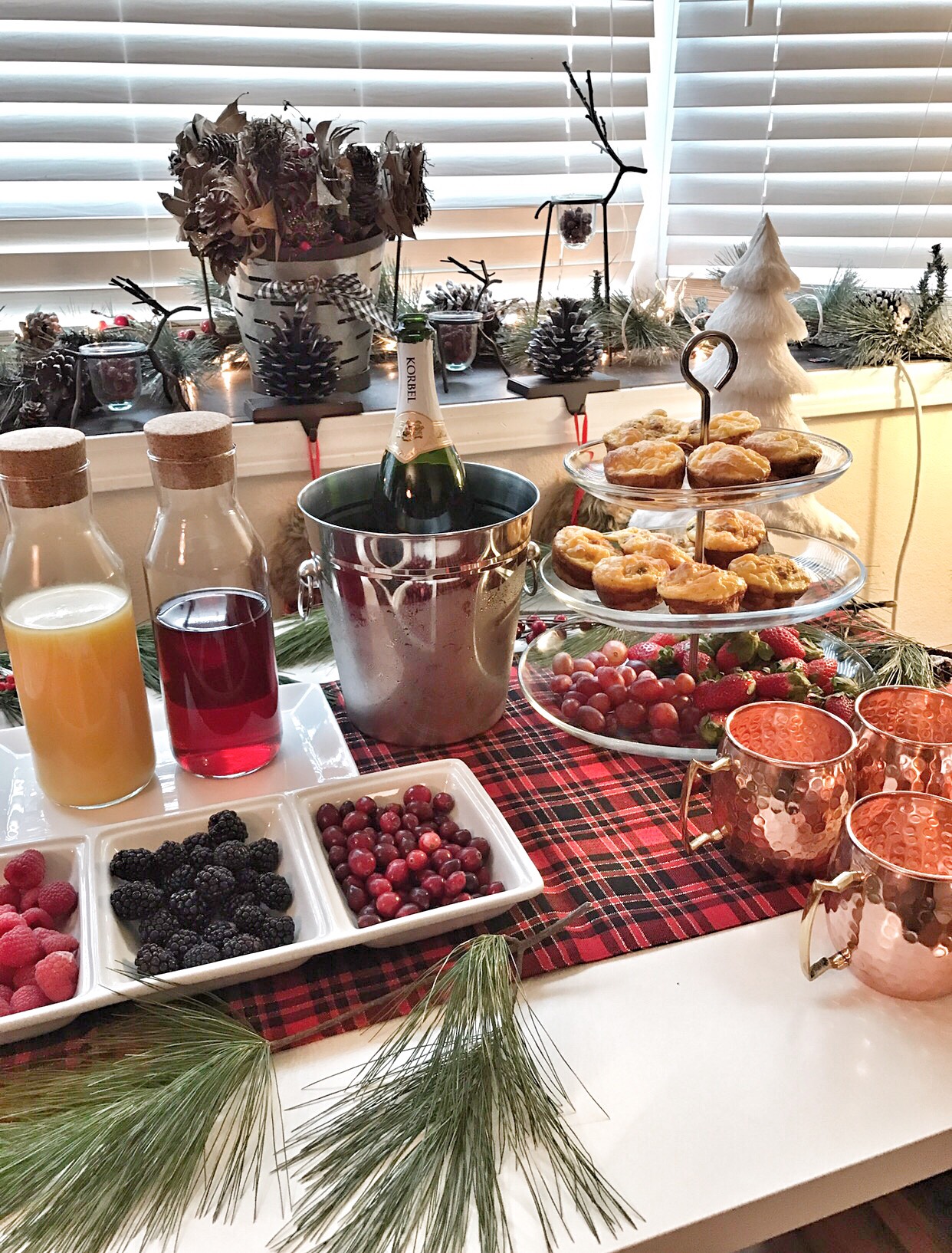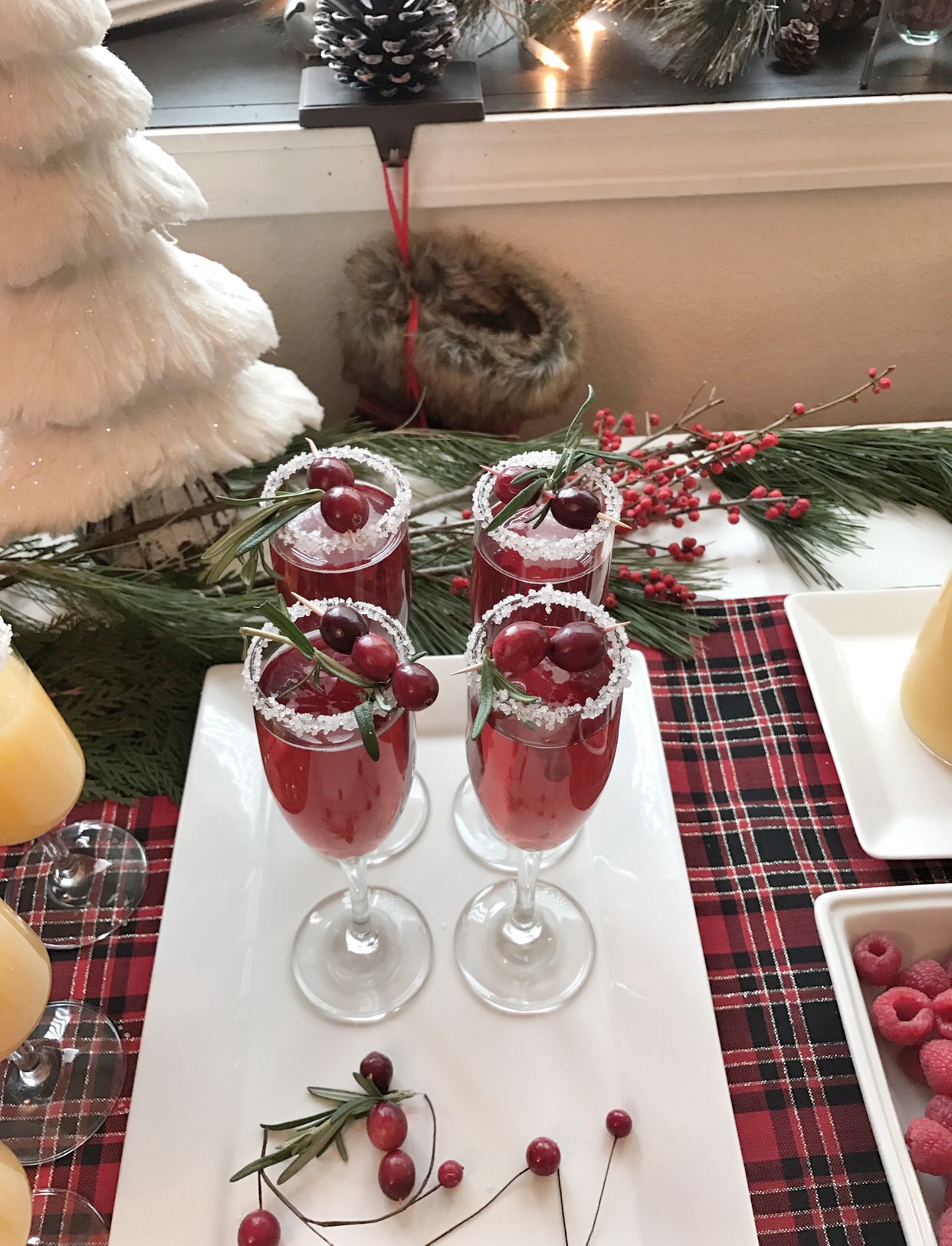 Cheese boards are great to serve at parties. I add three different styles of cheese along with some fresh fruit and crackers.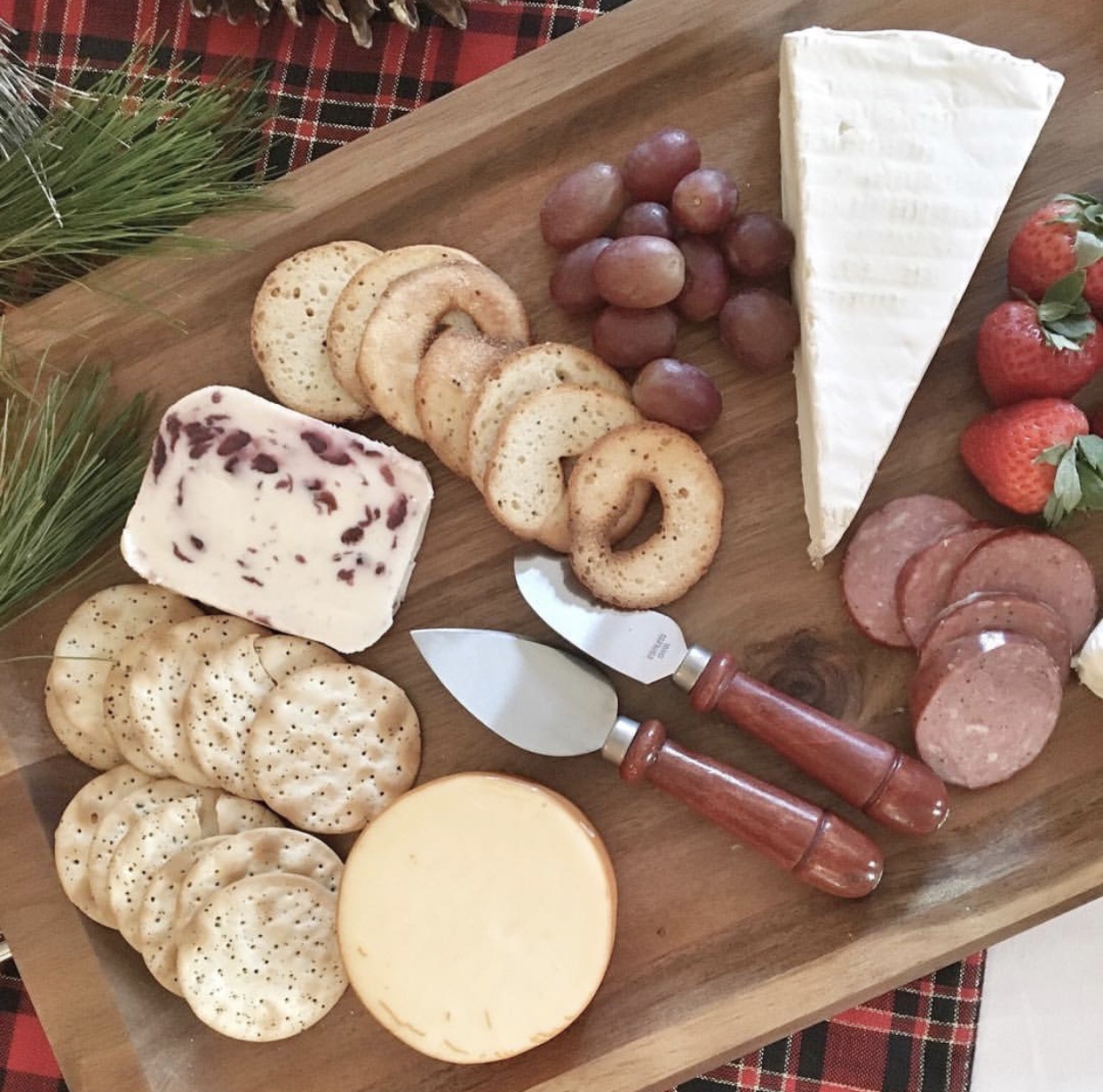 I also set up a dessert bar. You can't go wrong with dessert.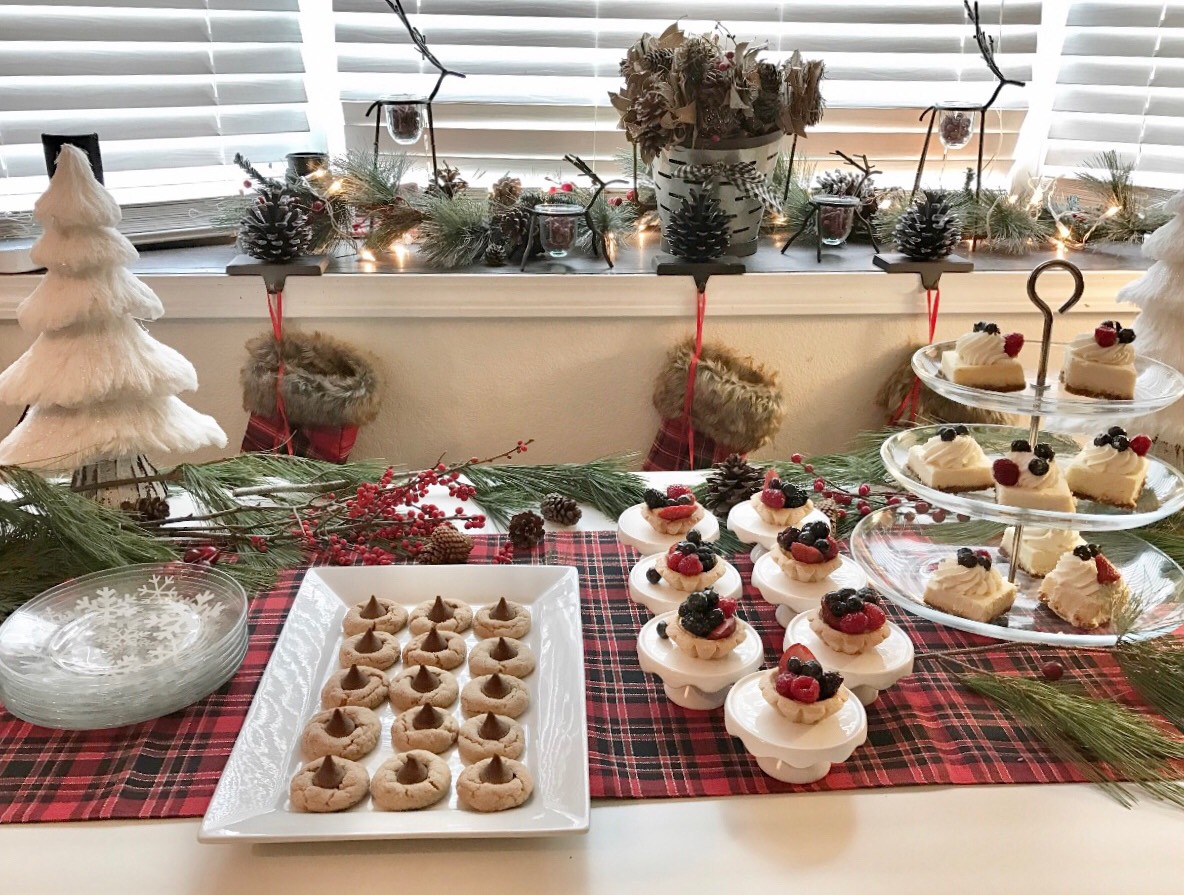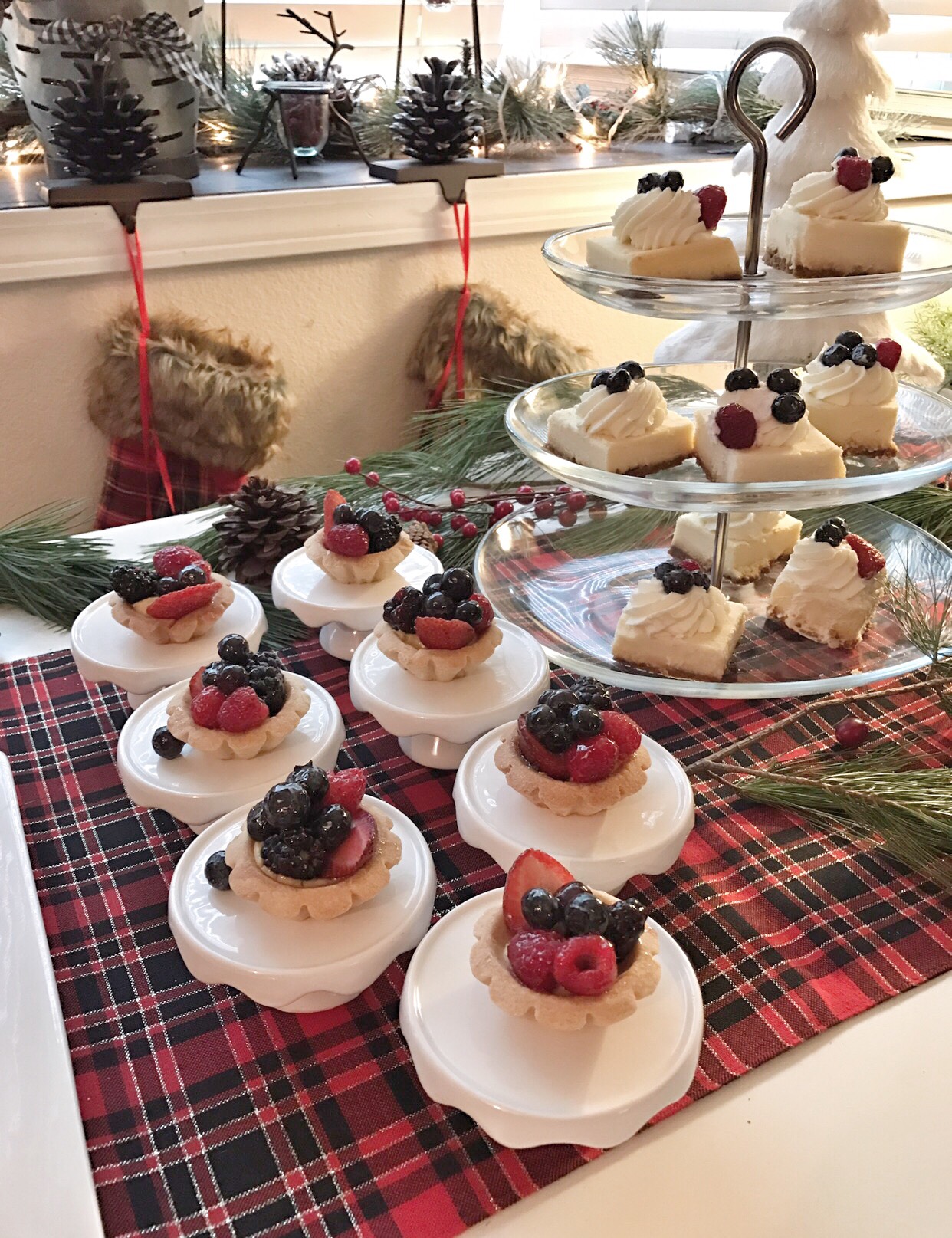 I hope this gives you some ideas for your next Holiday Party.