I started a tradition years ago to host Christmas brunch instead of Christmas dinner. With only a month in between Thanksgiving and Christmas, I wanted to serve something other than turkey. Today I am sharing a delicious Cream Cheese Stuffed French Toast.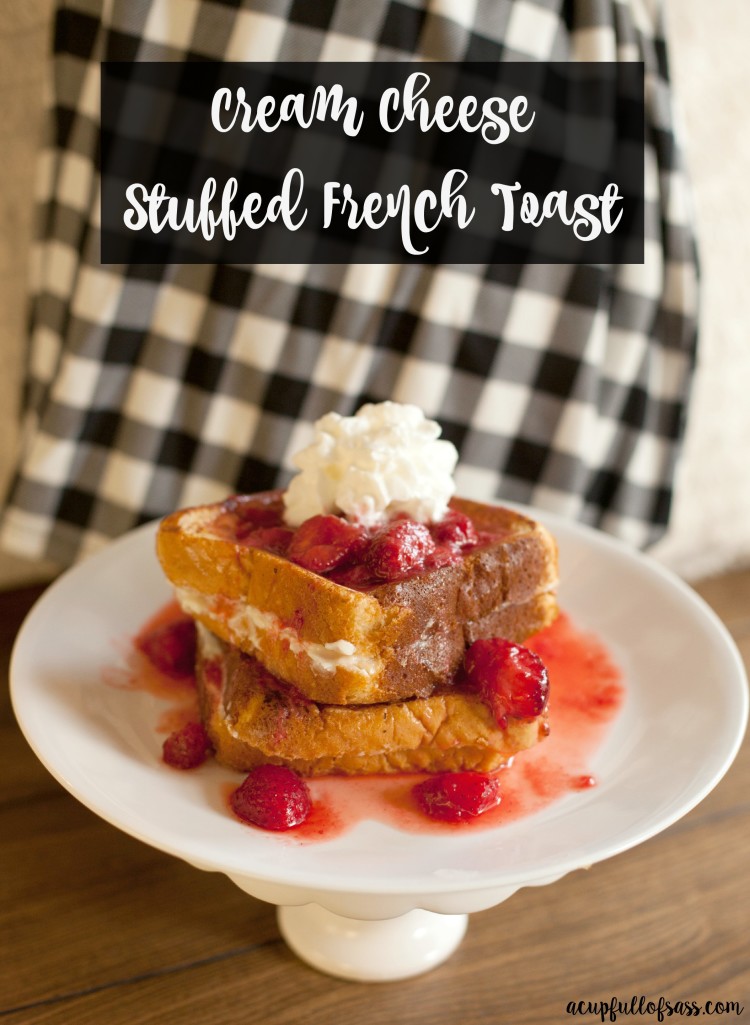 This is our main dish is this Cream Cheese Stuffed French Toast. It is seriously to die for! My whole family loves it and we look forward to it every year. I do recommend using an electric griddle so you can make more than one at a time. This is the one I use.
You can over your stuffed french toast with fresh or frozen strawberries. Use the juice from the frozen strawberries in place of syrup. It works out perfectly. If you prefer fresh strawberries, you can use a strawberry syrup. Top with whipped cream and you are set. Enjoy!!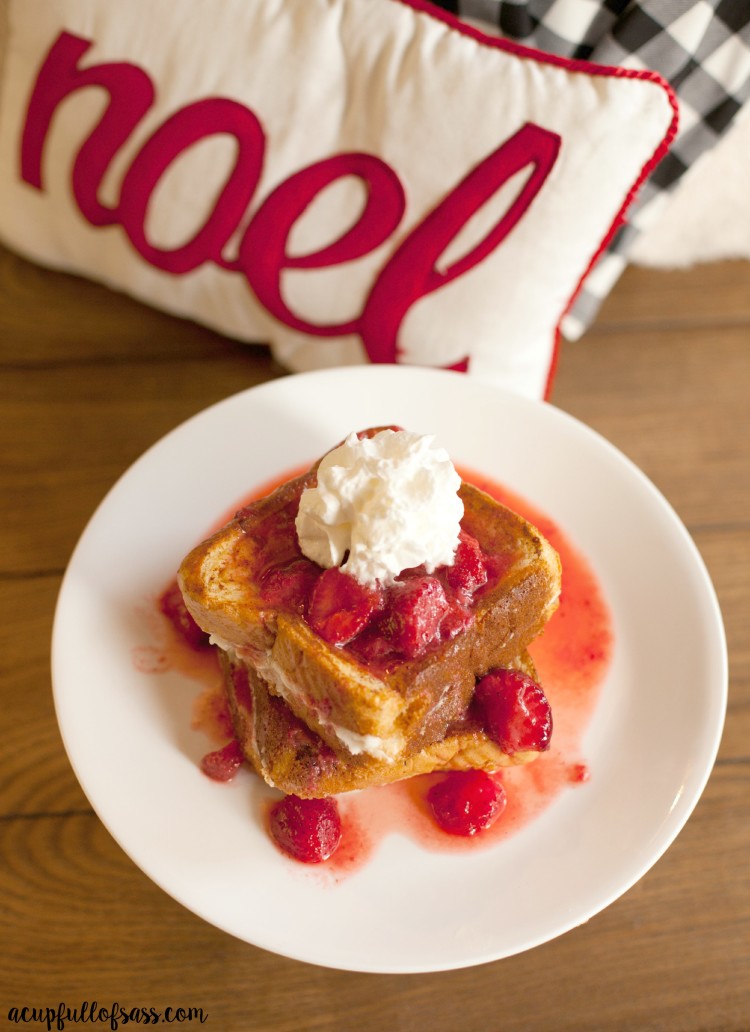 Cream Cheese Stuffed French Toast
Author:
A Cup Full of Sass
Ingredients
1 loaf of Texas Toast
1 package of Cream Cheese, soften
1 Tablespoon Vanilla Extract
1 egg
½ can of Evaporated Milk
⅓ cup of Granulated Sugar
1 Tablespoon Cinnamon
½ cup of Powdered Sugar
An additional ¼ cup of Granulated Sugar
Instructions
Beat together cream cheese, powdered sugar, ⅓ cup white sugar, vanilla until a you have a spreading consistency.
Spread a thick layer of cream cheese filling on one side of Texas Toast.
In a small bowl mix egg, evaporated milk, granulated sugar and cinnamon together.
Form a sandwich with cream cheese filling in the middle.
Melt butter on a griddle or skillet over medium heat.
Dip both sides of Texas Toast in egg mixture.
Cook each side until golden brown.
Top with strawberries, syrup and whipped cream.
Enjoy!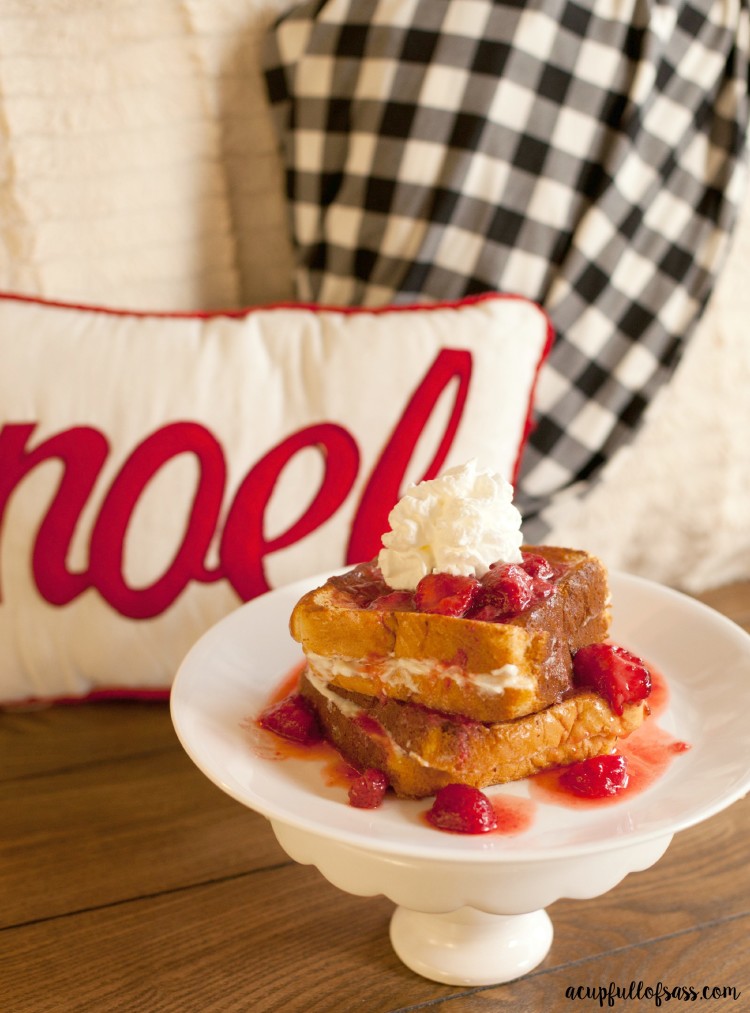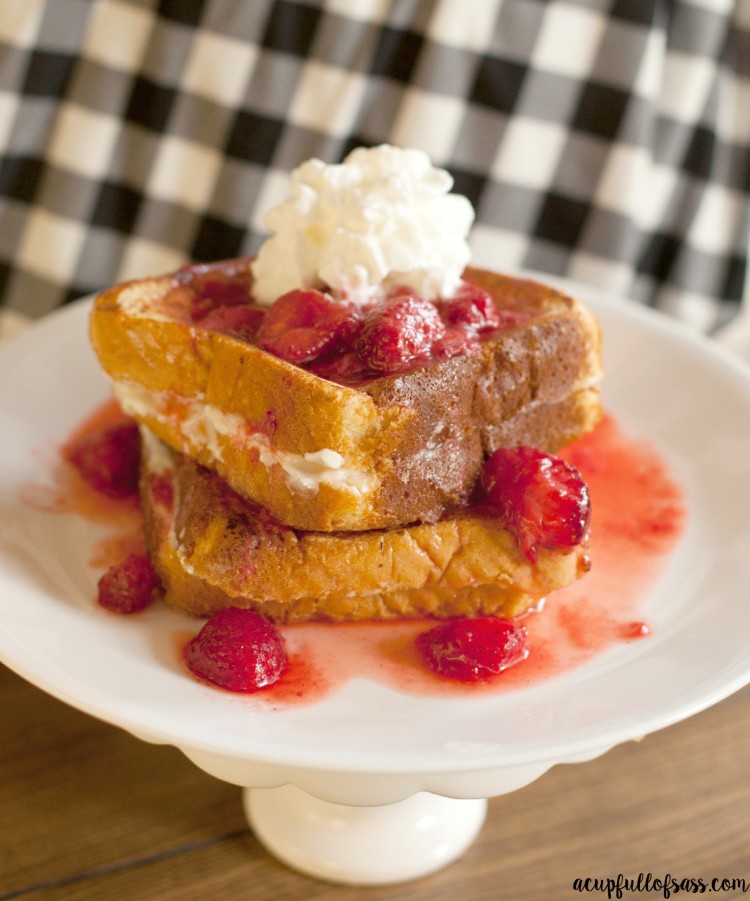 Check out my other brunch food and hosting ideas.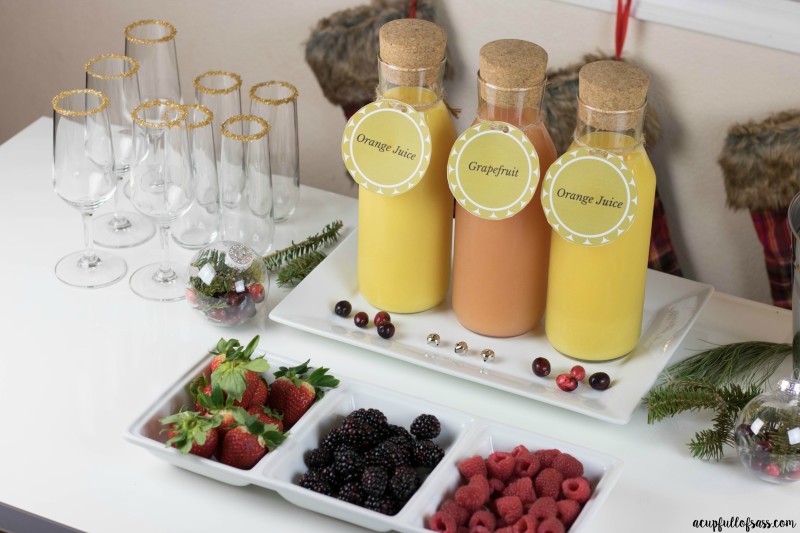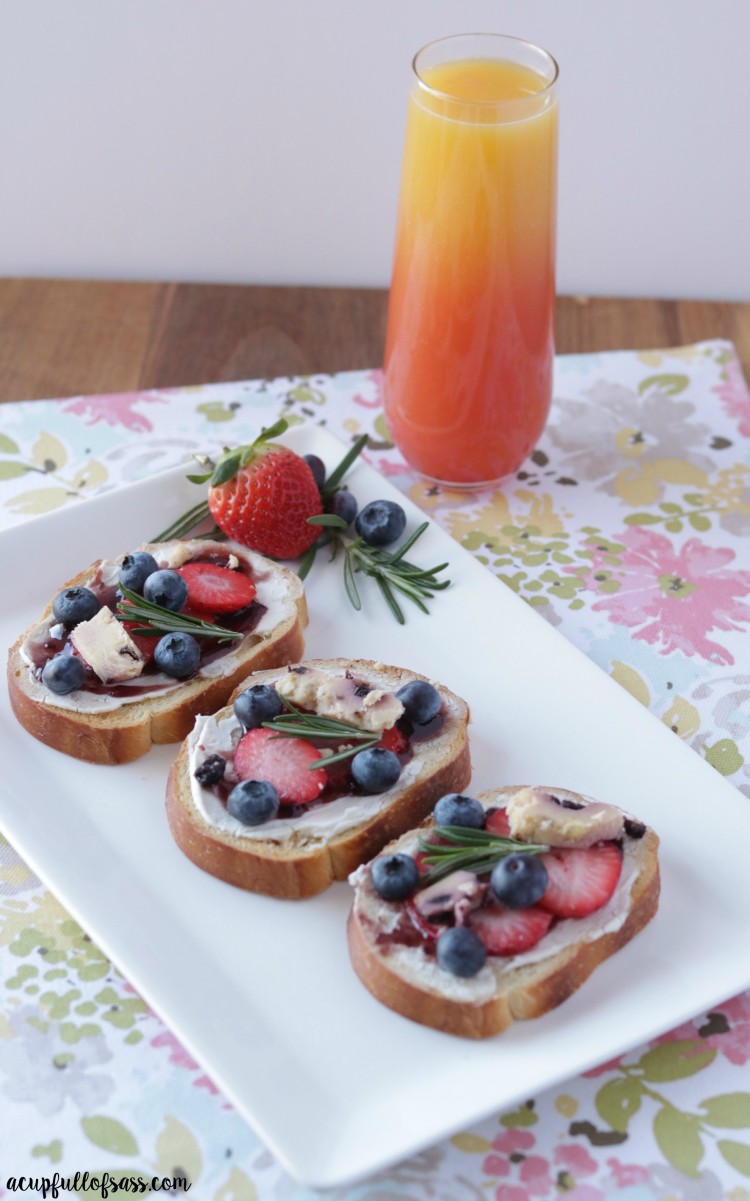 xoxo,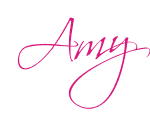 Facebook | Pinterest | Twitter| Instagram| Periscope