You won't believe how delicious the healthy Vegetarian Quinoa Chili recipe is from Red Gold Tomatoes. It's loaded with three different beans, quinoa and a ton of flavor from Red Gold Tomatoes. I am sure you know by now, I love quinoa. Quinoa is gluten-free, high in protein and one of the few plant foods that contain all nine essential amino acids.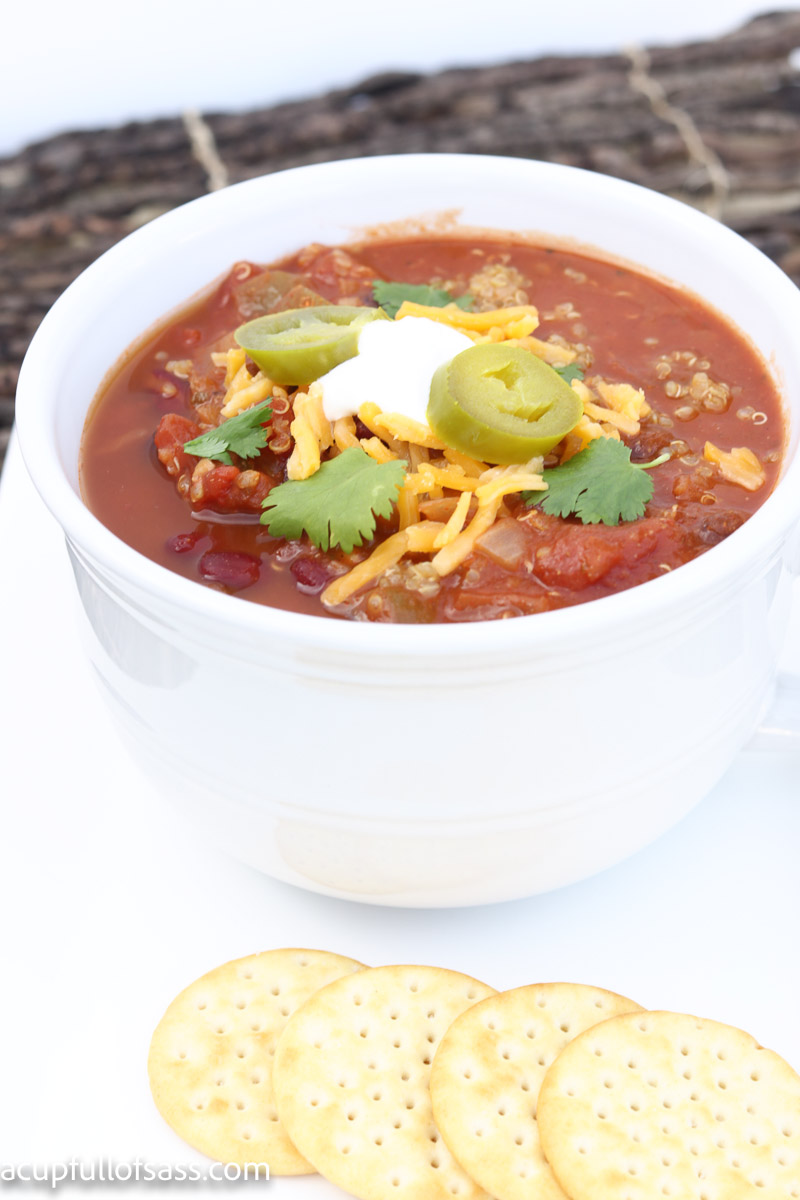 You can enjoy this healthy chili without feeling any guilt. One serving is only 140 calories. Did I mention my kids loved this recipe too? It is delicious! Trust me when I say this is a winner in my house.
For toppings, you can use shredded cheese, jalapenos, and sour cream. Or use greek yogurt for a healthier option. That is what I like to do. But really the toppings are endless.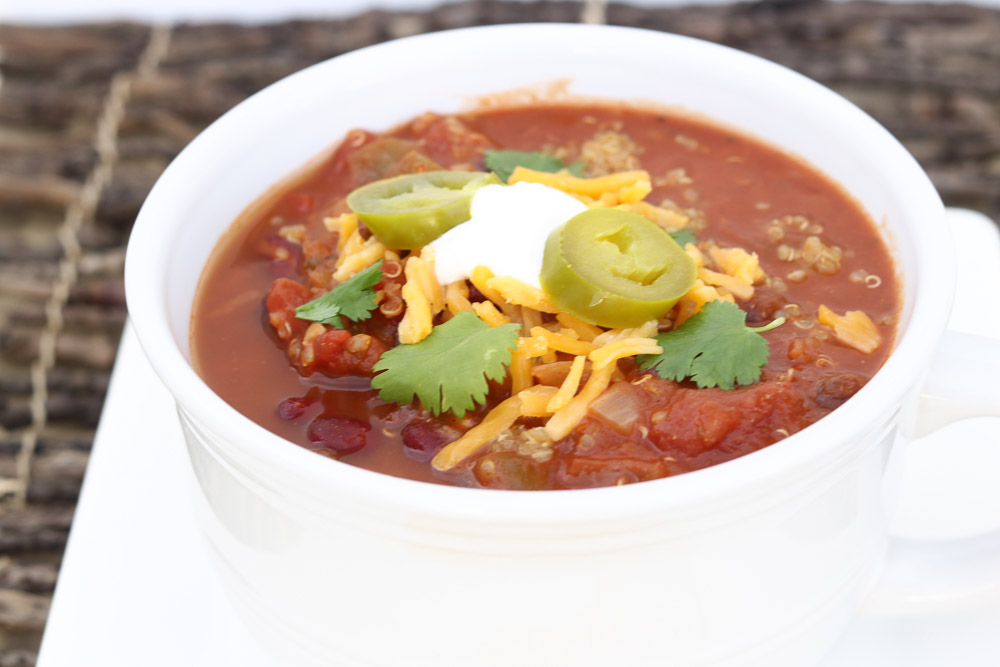 Recipe adapted from Red Gold Tomatoes.

I absolutely love working with Red Gold Tomatoes! See my news segment and photos below.