Can we just talk about the idea of having a S'mores and Rice Krispie Treats, come together? My S'mores Rice Krispie treats are a favorite of ours. YUM! It's the perfect summer treat! Summer is the perfect time for making S'mores. Sitting around a campfire roasting marshmallows are some of the greatest memories I have as a kid. So why not combine two of our favorite treats into one in one dish. Sounds like a winner to me.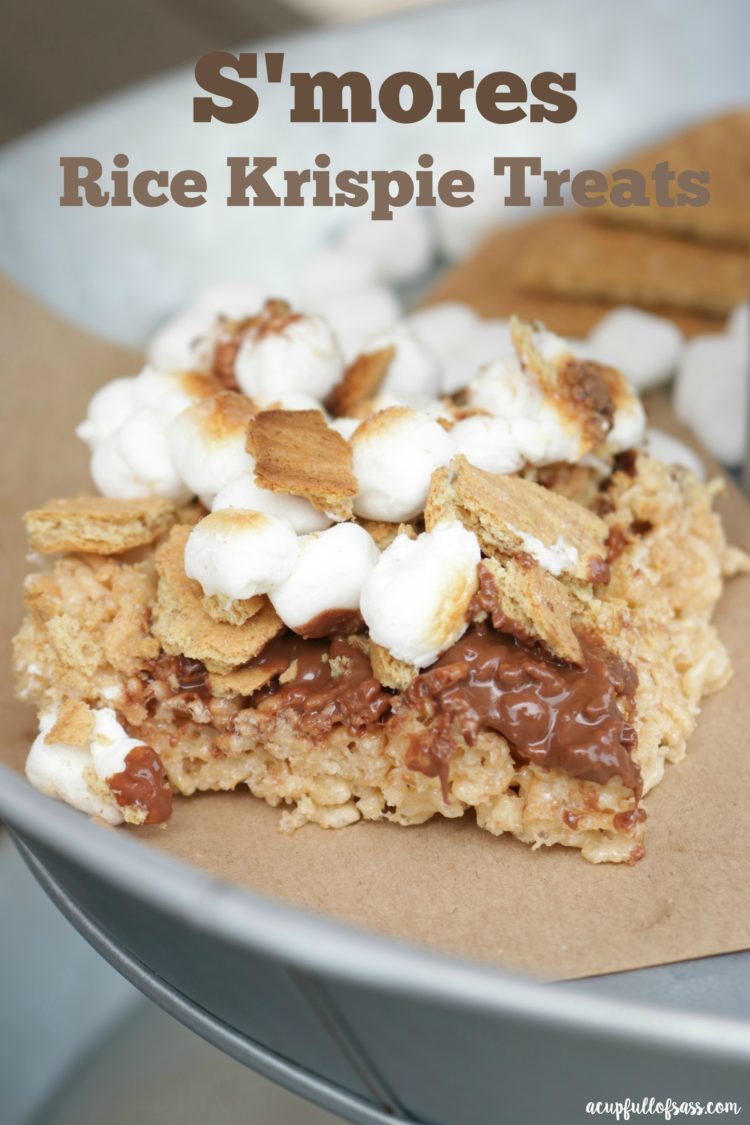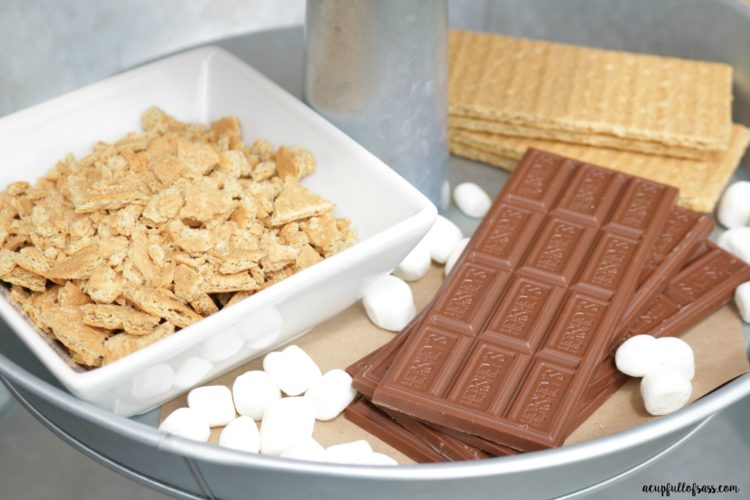 This recipe is so easy to make. Just make your traditional Rice Krispie Treats and add four Hershey chocolate bars. Break the pieces up into three squares and place on top of the Rice Krispy Treats. Brake approximately Ten whole graham crackers up into small pieces. Sprinkle over the chocolate. Last add 4 cups of marshmallows to cover the top. Broil on High for about 1 minute or until marshmallows are toasted to your liking. It browns super fast, so watch carefully. Remove from oven and let cool for a few minutes before cutting.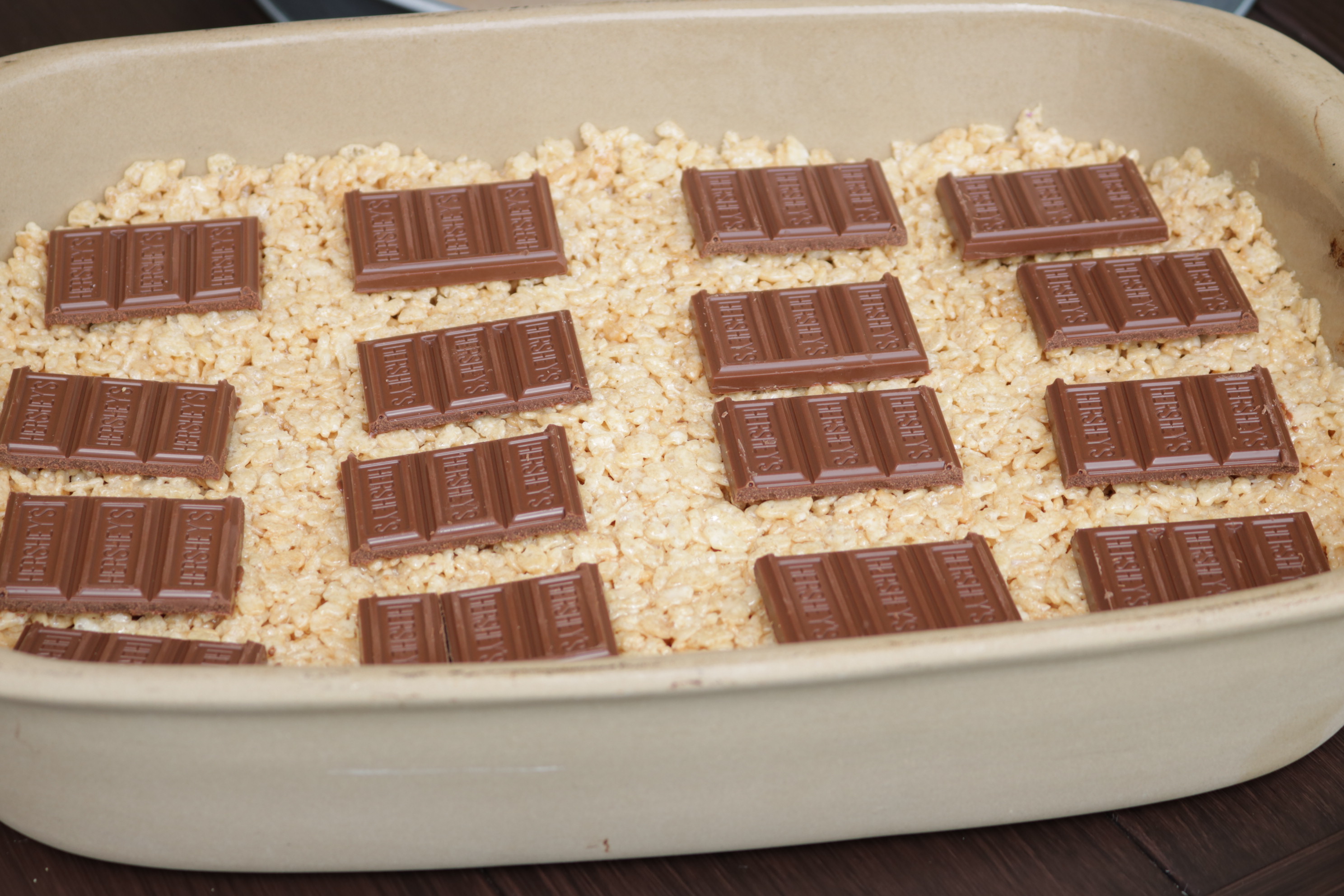 Can you say delicious? That is because they are! My kids devoured them! I may have helped a little too.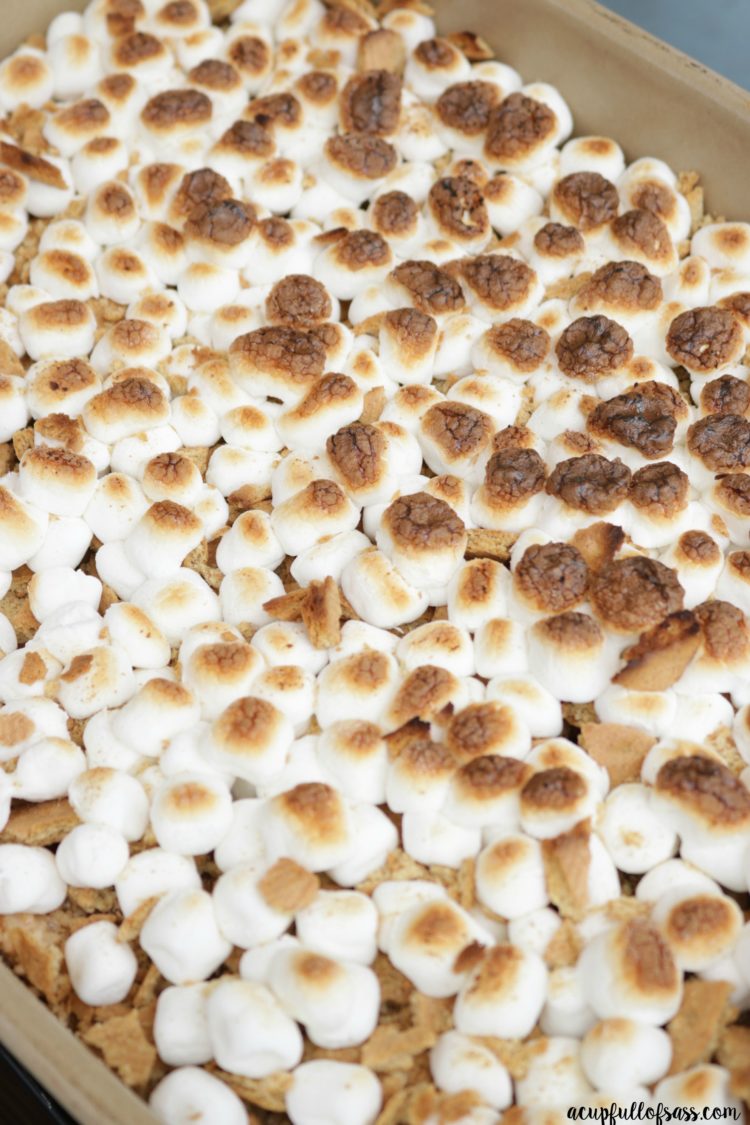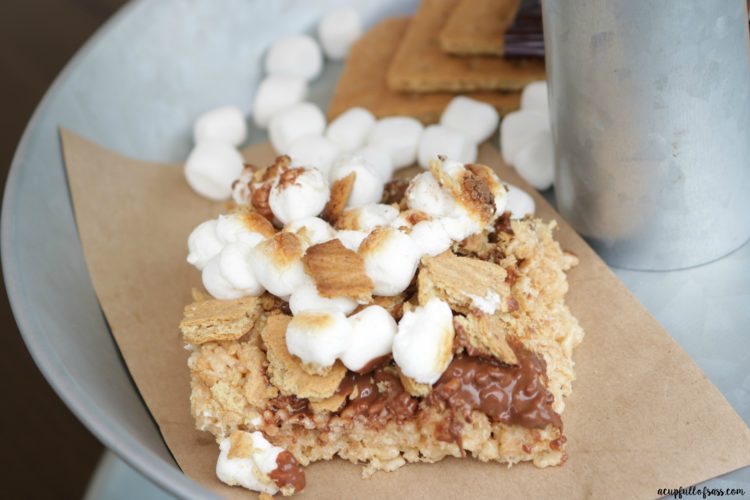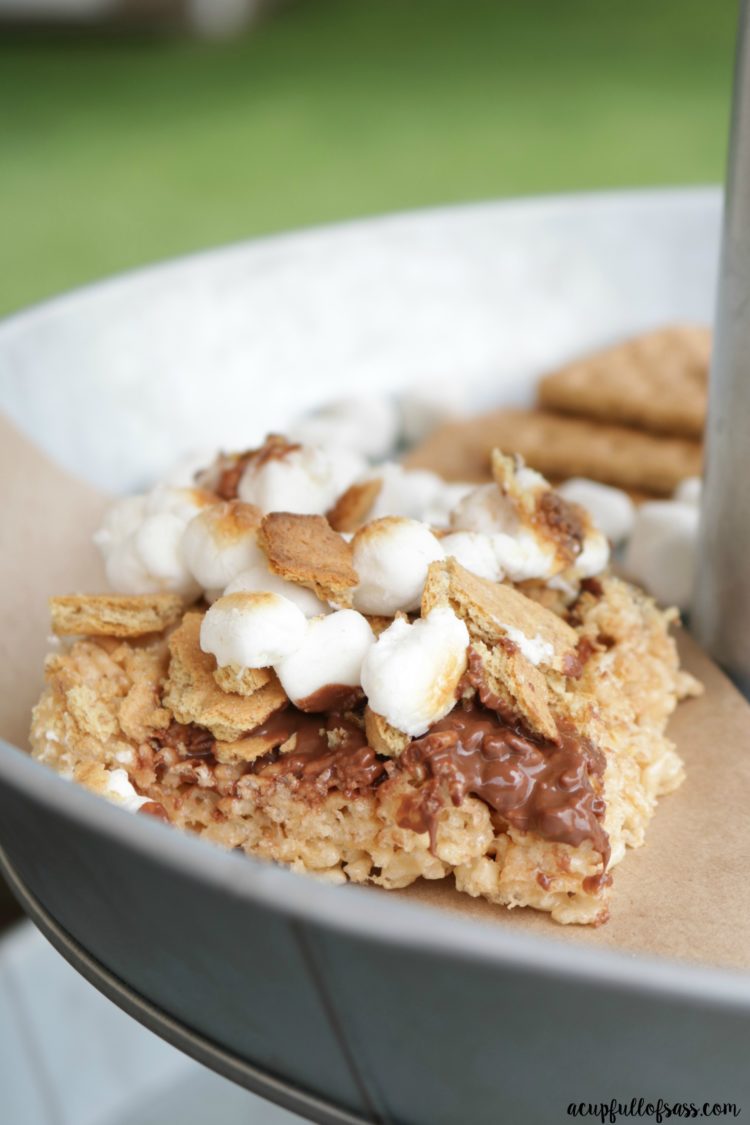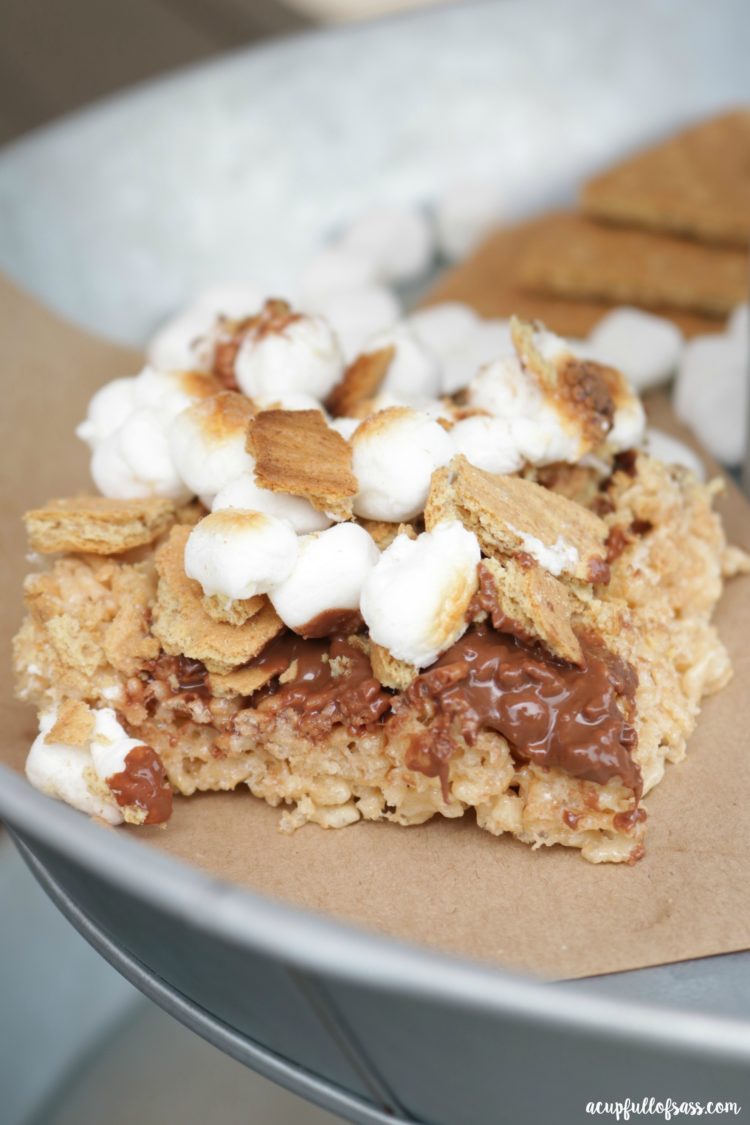 You are going to love my S'mores Brownies. YUM!! We never have leftovers when I make them. Get the full recipe here.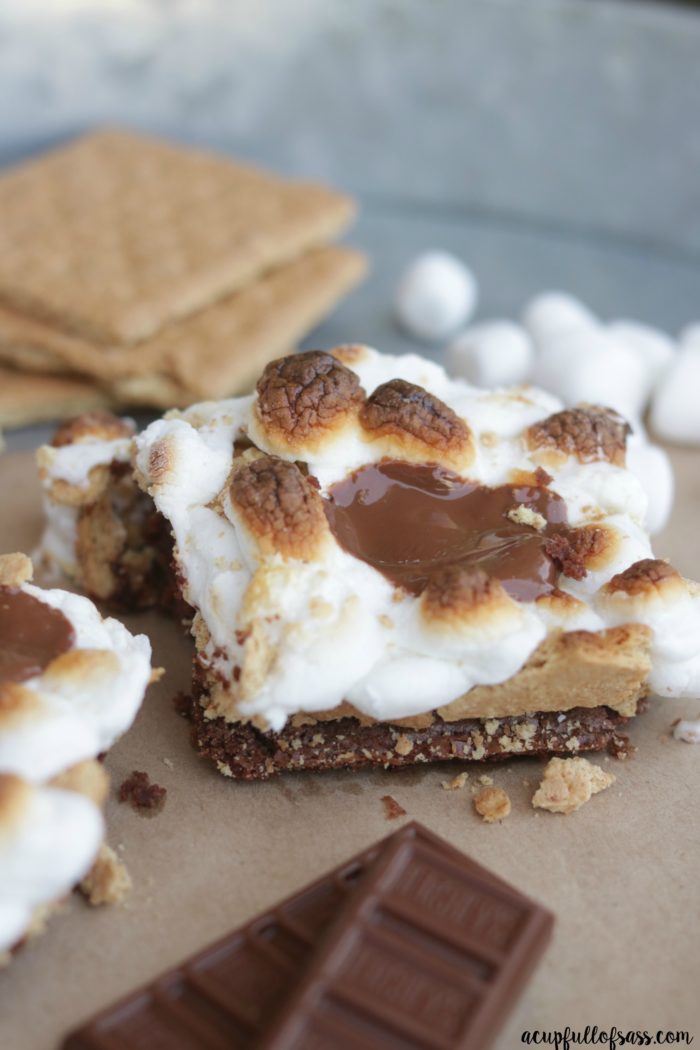 See my easy DIY Tabletop S'mores Roasting Station. Perfect when a fire just isn't possible.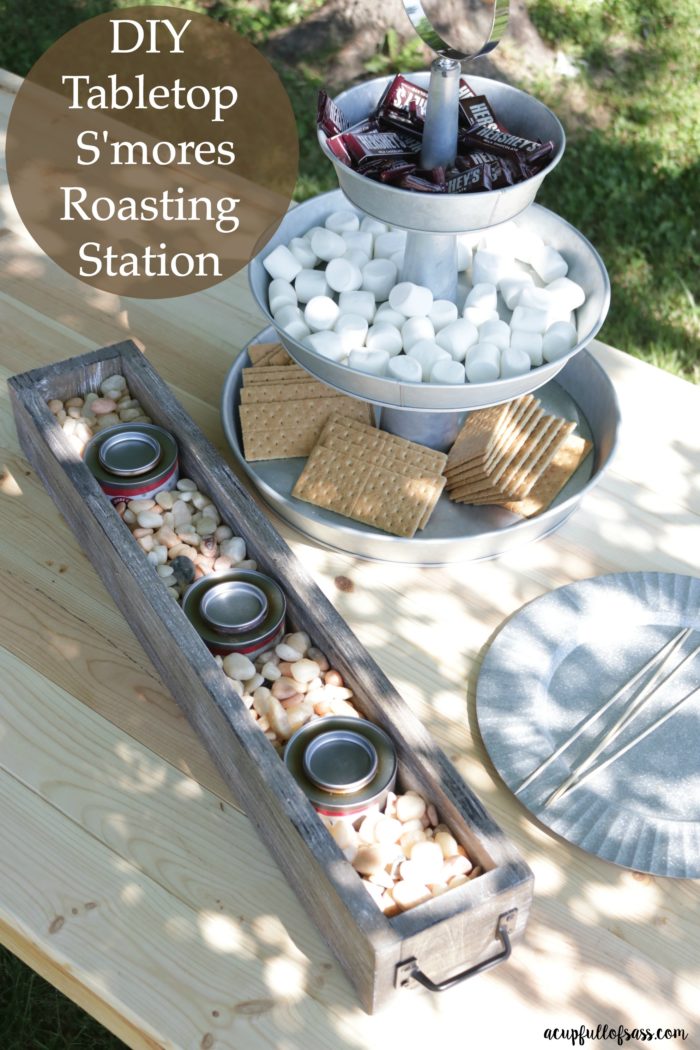 xoxo,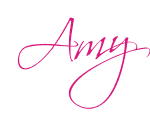 Facebook | Pinterest | Twitter| Instagram| Periscope