I am so excited to share one of my favorite healthy recipes with you. I make often and I eat on it through the week. This healthy Black Bean and Couscous Salad is the perfect summer recipe. I use whole wheat Couscous with organic black beans and organic corn to make it super healthy. This recipe would also be great on a whole wheat tortilla shell. It's both filling and delicious. Not to mention it's super easy and fast to make.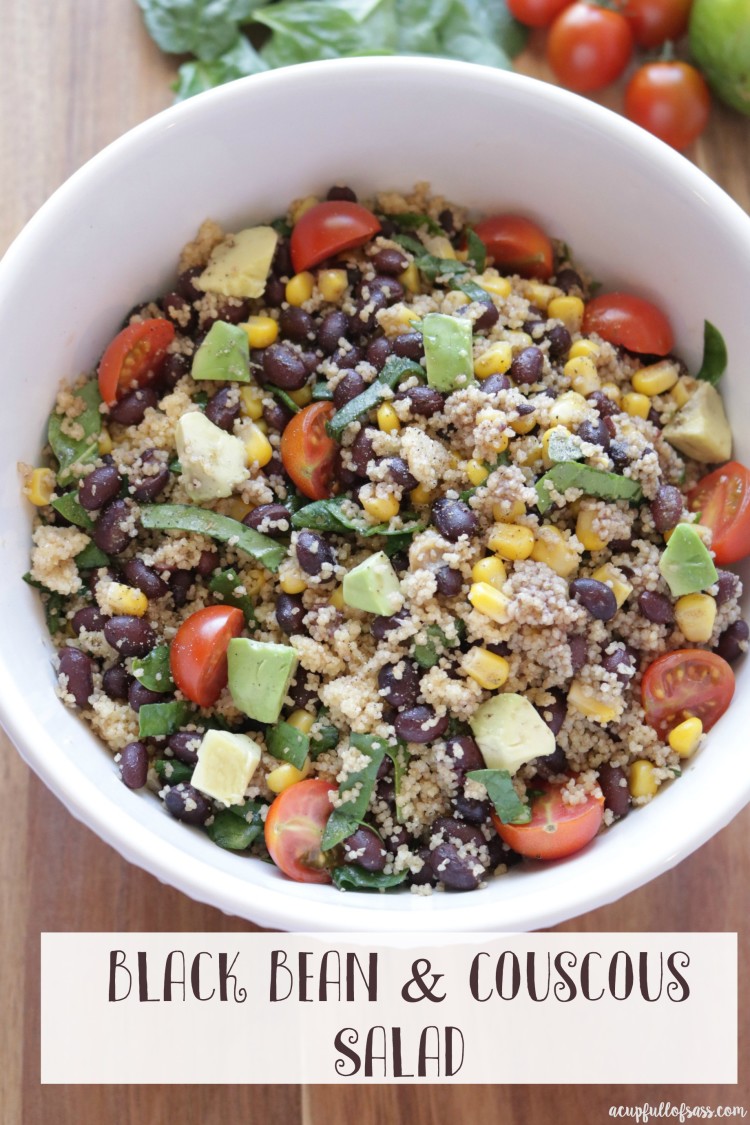 Couscous takes only five minutes to prepare and works well as a side dish in place of rice, pasta or potatoes. Or make it into a salad like I did in this recipe. Tell me this doesn't look delicious!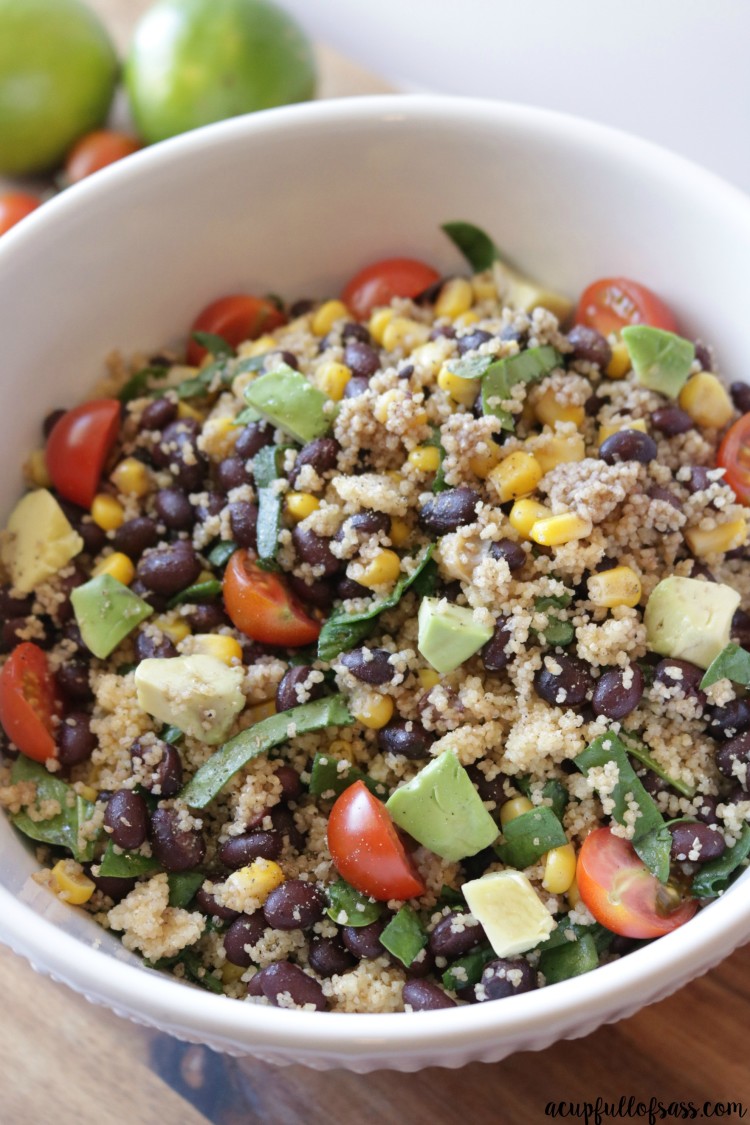 I love using fresh garden vegetables in my recipes. If you have a garden use your cherry tomatoes and spinach from it. They are the best!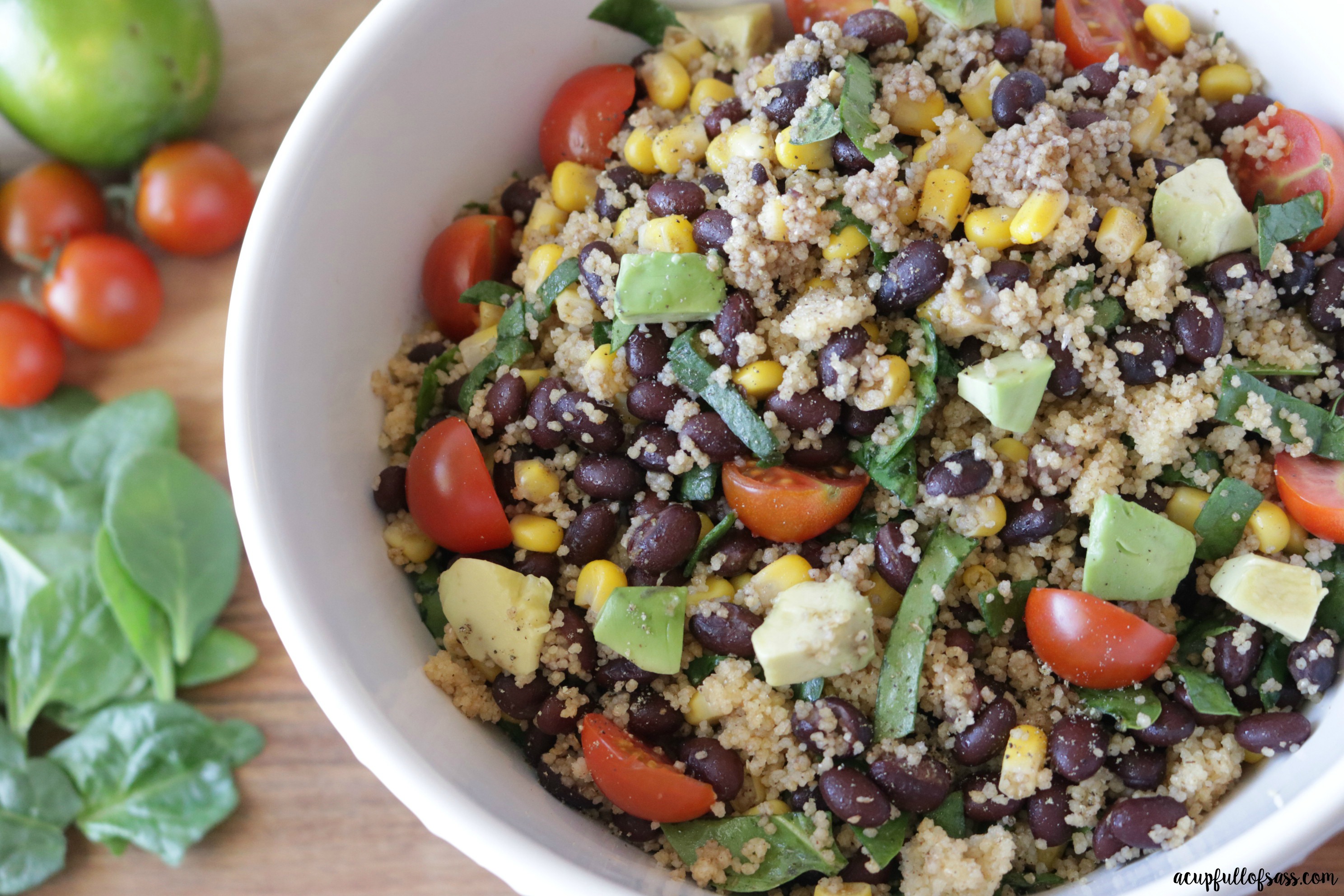 Serve this with grilled chicken or fish and you have a delicious healthy meal.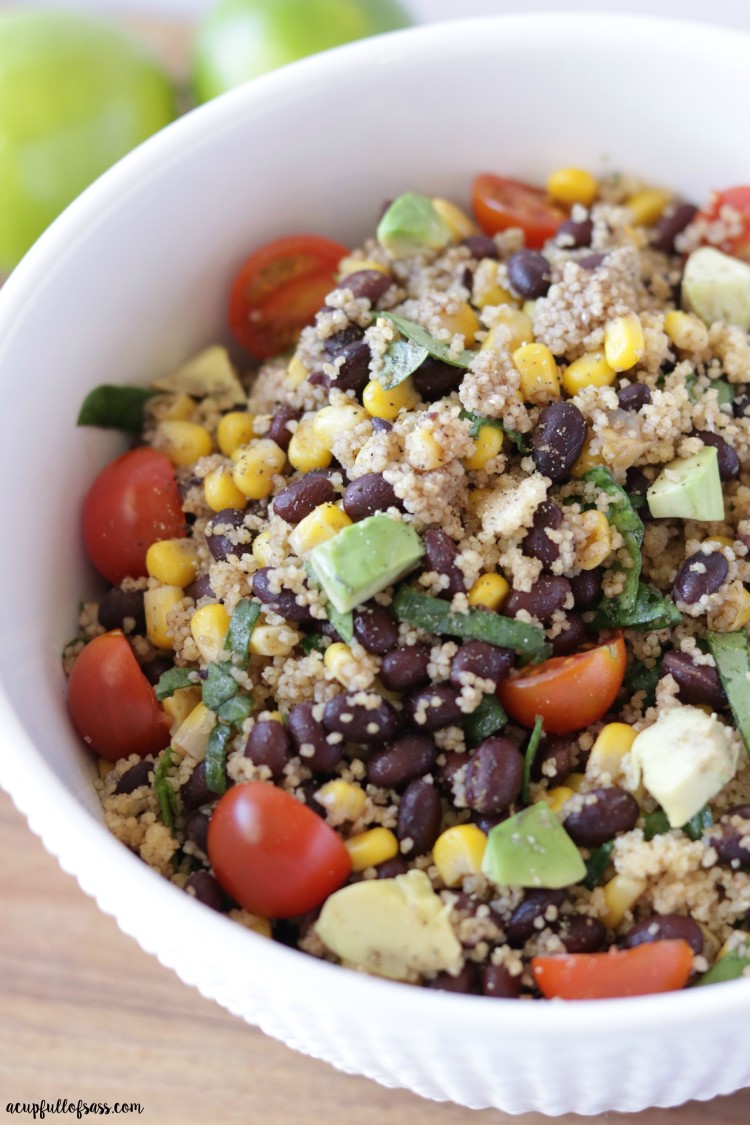 You may also like this recipe you may like  these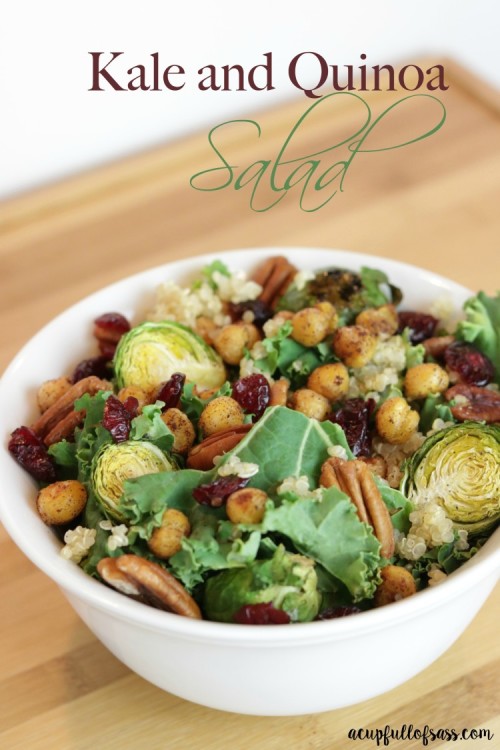 xoxo,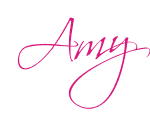 Facebook | Pinterest | Twitter| Instagram| Periscope