I hosted a book club tea party for some of my girlfriends recently and I decide to make an easy Naked Cake recipe for the party. I came across a recipe that said to replace the oil for butter (room temperature) and the water for buttermilk. Oh and I added vanilla extract. It is beyond delicious. So moist and it seriously taste homemade. This is my go to cake recipe.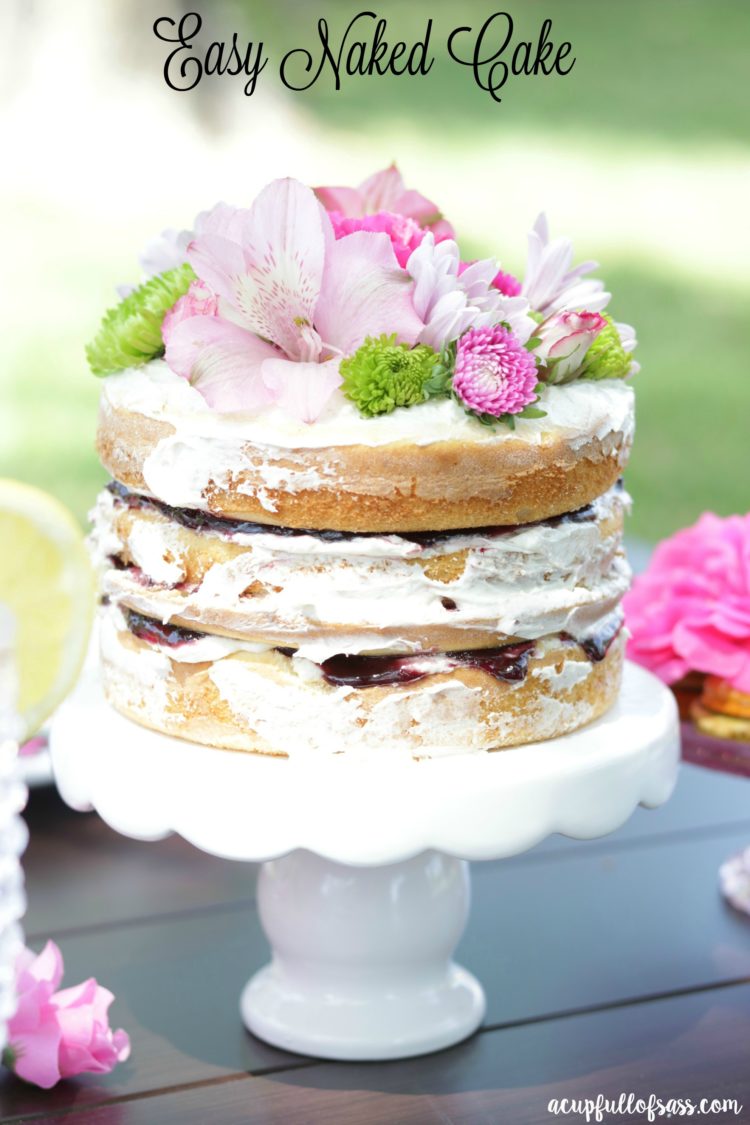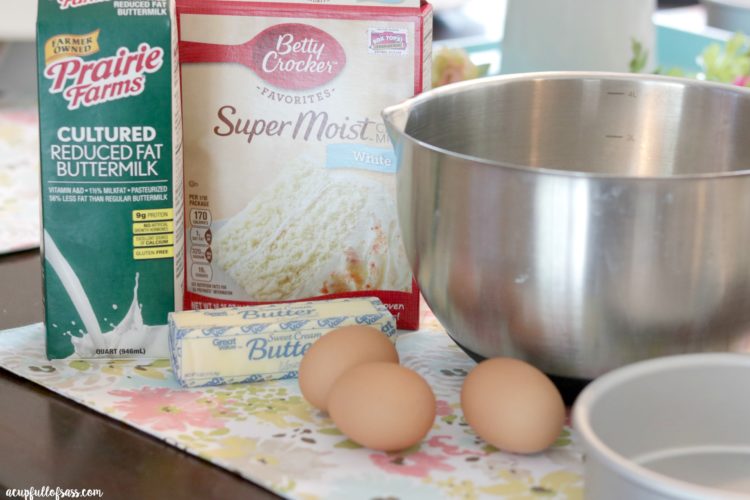 For this size of cake you will need three cake pans. I used the size 6″ by 2″. I found these on Amazon here. To make sure your cake doesn't stick to the pan you will want to use parchment paper, oil and flour.
First you should coat each baking pan with oil including the sides.
Next coat pans with flour.
Last use a pencil to trace the pan onto the parchment paper. Cut out parchment paper and line inside of each pan.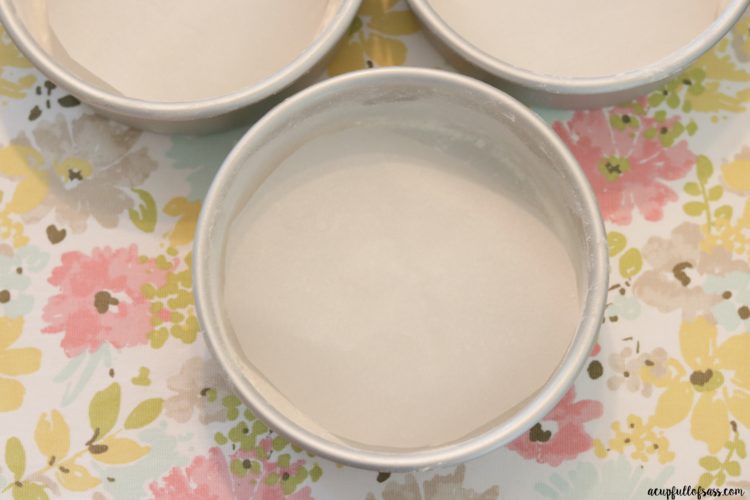 When mixing the ingredients, don't be alarmed if your batter seems really thick. Almost like pudding. That is how mine was and it turned out amazing. Pour batter into pans about 1/2 – 3/4  full. Use an offset metal spatula to spread the batter evenly. Drop pan on counter to help release any air bubbles.

Bake at 350 degrees for 12 – 15 minutes or until toothpick inserted in center comes out clean. Let cake cool in pan on a wire rack for approximately 10 minutes. Use a pairing knife to run around the edges of the cake to help loosen sides. Turn upside down onto a cooling wire rack. Let cake continue to cool before frosting the cake.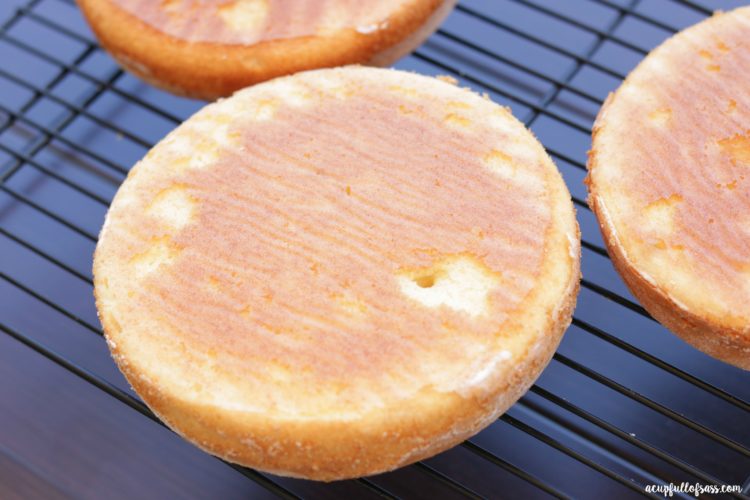 Before stacking you might want to cut the top layer off of the cakes so they lay flat. I found this wire cake cutter here. Or you can use a serrated knife.

I made a buttercream frosting that I found here. This is the one I use for cookies and cakes. I love it! I also decided I wanted to add a fruit spread I use for my Fruit Bruschetta recipe. This stuff is amazing! But remember this is optional. Spread the frosting and fruit spread on the bottom and center layer. On the top layer, just add frosting. Once your cake is assembled spread some of the frosting on sides of cake. Make sure you leave some of the cake exposed. It's called a Naked Cake for a reason. And remember this does not have to be perfect. 🙂
This is the fruit spread I used. Remember this is optional.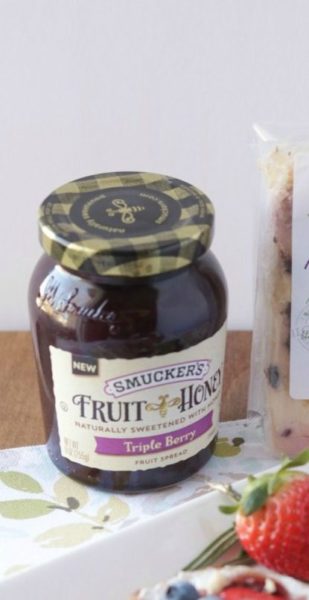 Now for the pretty part. Add fresh flowers to the top of your cake by cutting the stems and arranging them to your liking. You will need push the actual stem into the cake. Seriously, I can't even tell you how much I love the way this turned out! Now you have yourself a gorgeous cake you made yourself. How fun is that?! I am planning a Tea Party Birthday with my youngest daughter this weekend, I can't wait to show you how it turned out.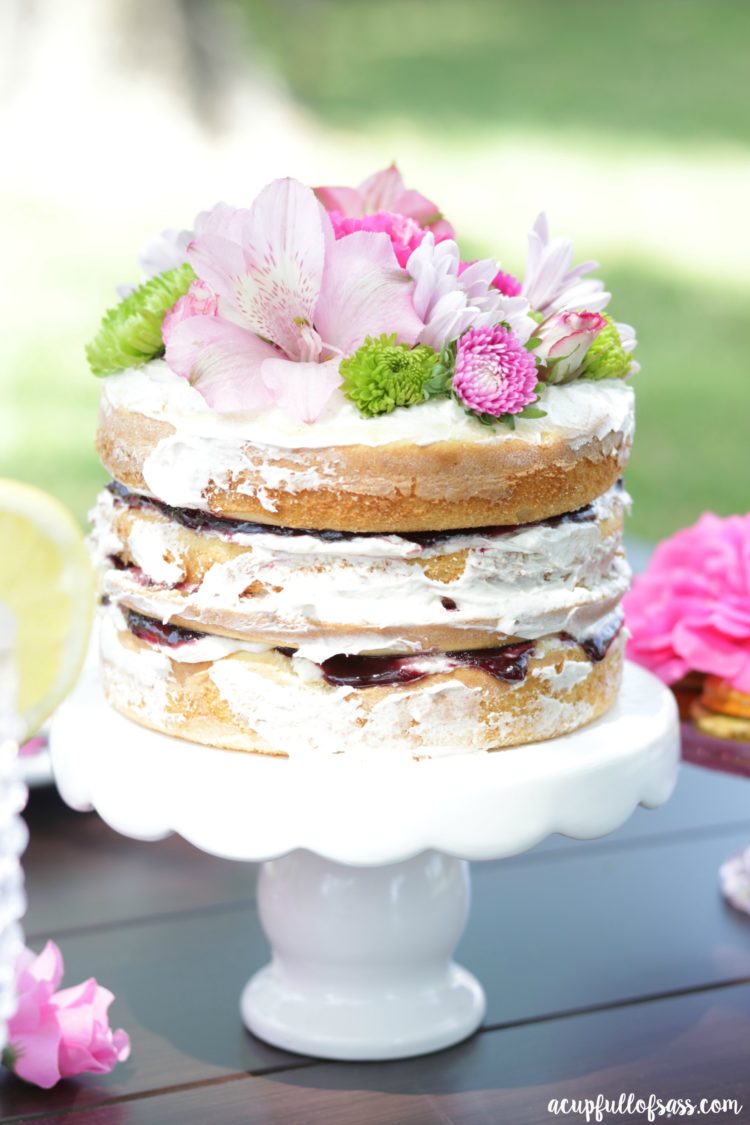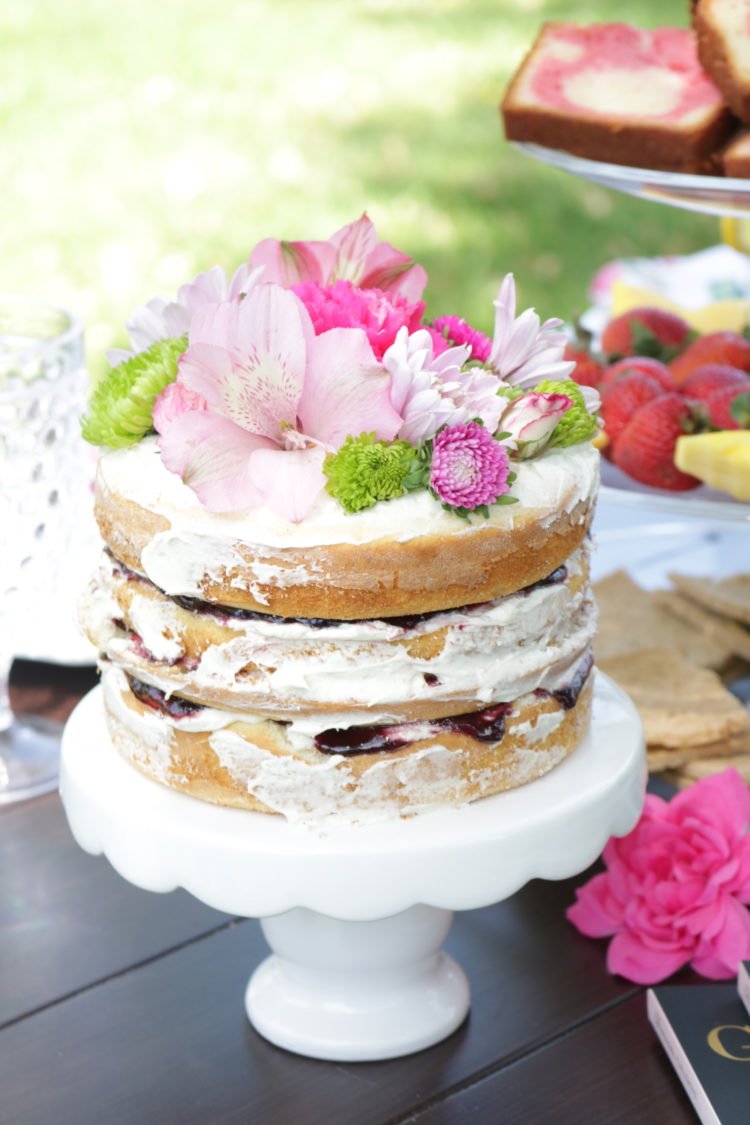 xoxo,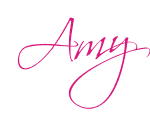 Facebook | Pinterest | Twitter| Instagram| Periscope